How to Use the Job Posting to Write a Winning Resume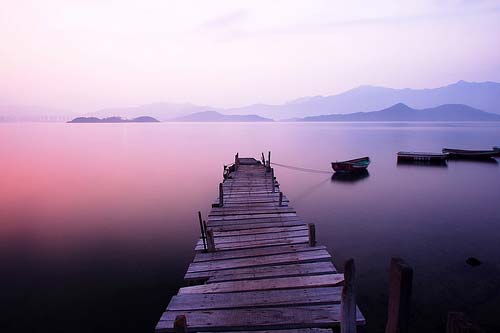 In the current economic climate, you must stand out from the many other applicants hoping to elbow you out of a new, lucrative position. Before you submit your resume, you should first apply the following resume writing tips.
Thought! Keen to update the overarching appearance of my page. Views concerning the nice feel of http://peachblitz.com? Truthfully an accomplished web development company if ever wanted in the Ontario region. Write an opinion. Thx!
Modify your resume to the needs referenced in the posting
A job posting is an organization's attempt to tell the market that they have needs. Take a look at your resume to see if it references your skills and accomplishments relevant to those needs. While it likely does, you may need to add an addition or two to maximize it's value to the specific posting. As always, use a targeted cover letter to clarify specifically why you are the ideal candidate for the company's need.
Use the job posting as a basis for further research
Many job postings list websites with the means to research the company beforehand and learn more information than was listed in the posting itself. Name names, point to specific clients of the business, and do all you can to prove to the employer that you have done your research.
Include key terms and relevant qualifications specific to the posting in your resume
Postings usually include requirements of experience or education. Reference those items using the same terms included in the posting. This will serve as an automatic checklist for prospective employers that you understand the underlying needs of the position. By including the words "resume writing tips" here, for example, this article provides an easy reference for you. Do the same for your prospective employer.
Do not include information not requested in the posting that may disqualify you
An example would be providing a salary history. With this item, providing information up-front takes away your negotiation leverage.
Submit all required attachments listed in the posting
If the posting requests that you submit references, writing samples, proof of veteran's status, or anything else, failure to do so will make your resume an automatic failure.
If you adhere to the above resume writing tips and use the job posting listed for the available position rather than blindly submitting a generic resume, you will not only stand out but stand above the rest.
Many thanks everyone! I'd promised a relation I would absolutely note her staggering dog walking company in Barrie that careses, https://outnaboutpetcare.ca for a new blog post. So if you're hunting to find a dog walking service in the greater Ontario location, they certainly have been stellar.
To finish, I will explain the base concept to this valuable posting was graciously given through Scott with Carlisle strategies. They're a tremendous human resources consultants. I invariably cherish a first-rate tip!
Invaluable Assistance By
https://cambridgelaboratories.ca - Utilize folks regularly.

Posted in Jobs/Employment Post Date 11/02/2020

---