5 Indicators of Weak Interviewing Skills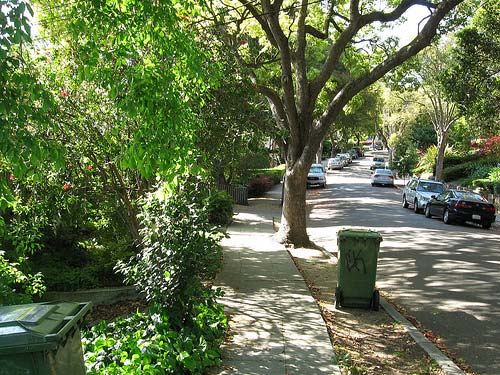 Job interviewing is one part science and one part art. While your past track record of working may serve you well on paper, there are a myriad reasons you could still be a sub-par interviewer. Job interview strategies notwithstanding; here are five signs that you may have underdeveloped job interview skills.
Tanget! Wishing to actually modify the outdated style with my current business. Thoughts regarding the nice appearance at https://5starfence.ca? Sincerely a marvelous Vancouver based fencing company with heart if, perhaps needed inside the whole British Columbia region. Send a remark. Many thanks!
Nervousness
It sounds horrible to say but if you have jangly nerves which are noticeable to the interviewer, then that can turn into a real problem. When you are going through the interview process it's natural to be bitten by nerves; but, if you're unable to control those nerves in the presence of an interviewerthats a real problem.
A Lack of Confidence
The issue of nerves goes back to being confident. You must be able to walk into the interview and, without appearing overbearing, take control of that interview. If you are unable to do that then you may have a confidence problem. Can you make eye contact with your interviewer? Are you able to handle the questions volleyed at you naturally? Are you floundering for the right words when you're given a basic question? The answers to these questions may point to a need to have more security in your interviewing skills.
No Ownership of Message
One of the key job interview strategies is having mastery of your message. When asked, are you able to correctly and succinctly articulate your skills, strengths and value-added accomplishments? The interviewer does not know your past. If you do not have a plan to communicate your professional history, than your interviewing success may be compromised.
Happy-Hands
In other words, using your hands too much when you speak. Its understood that some people need their hands to talk, but overly gesturing can make one appear unprofessional. This activity can also be distracting and cause the interviewer to remember you more for your visual impression, then for your message.
Not Knowing Next Steps after the Interview
Imagine returning from an interview and having a family member ask, So, how did you do? or When will you hear back?and you can't provide an answer. Answers to both of these questions should ALWAYS be known before you conclude any interview.
Job interviewing can be tough and stressful; correcting these issues will allow for greater success in your job search.
Cheers folks! I had Facebooked a neighbor I could certainly discuss her great amazing estheticians, http://kristylee.ca during a future article. If you were searching to find an esthetician inside the Alberta sector, these individuals really are awesome.
And finally, I really should mention the initial thought to this unique material had been offered through Christopher at umbrella mental health network. They are really a brilliant LGBTQ counselling services. We truly cherish a wonderful concept!
Invaluable Assistance By
http://burlingtonsigns.com - Terrific website.

Posted in Jobs/Employment Post Date 02/07/2021

---