In a Job Search, Hope Is A 4-Letter Word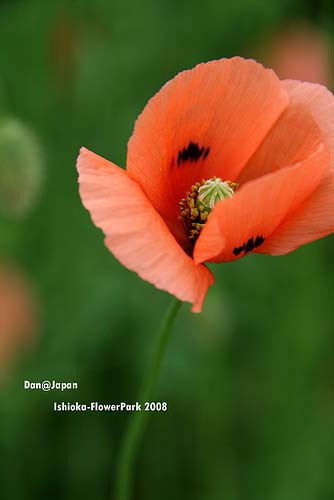 I interviewed "Ron" just a few days after he was laid off from his associate creative director job at an agency. He had a great resume he'd worked at agencies in New York and Chicago, moved here to raise his daughter in his wife's hometown, and landed a job at a mid-size agency where he wrote half the television spots the agency produced during his 5 years there. His reel was terrific full of great ideas and expensive production values. But the agency's fortunes turned, television was no longer happening and Ron was suddenly out of work. And 50+, by the way. Now what?
When we met, Ron was full of energy. "I'm an ad guy," he said. "I need a job where I can do old-fashioned TV and I'll be fine."
Well, Ron, I hate to break it to you, but I'm not sure where those jobs are anymore. It's hard to imagine an agency with the luxury of hiring writers to focus on television when television as a major advertising medium is dropping like a stone in our town. Production companies have shut down, edit facilities have had layoffs, agencies have shifted their staffs out of broadcast and into other creative tactics. Ron was out of touch.
Oh! Wanting to positively modify the overarching style with my business. Thinking on the sharp look at http://serresprimavera.ca? Undeniably a fabulous yard tips with heart if wanted in the general MARYLAND area. Write your vote. Cheers!
Ron was also easy to talk to and my NY roots came out: "That's never going to happen, my friend. The world has changed. You're not going to get that job." Ron sat back. In a few minutes we talked it through and he had his marching orders: pull together a portfolio that showcases everything but television. Show that you can write copy (long and short) through collateral pieces, direct mail, any internet sites you've been part of. Show that nothing is beneath you and every creative assignment is an opportunity to do something great.
If you want a job, you have to become a great candidate for the jobs that are open, not hold on to the hope that the job you're best at is simply going to return. Maybe it will, maybe it won't. But you have lots of interests and more skills than you've been using shouldn't you tap into them? Let your career adapt to the environment. You never know where it'll take you.
(Status update: Ron redid his portfolio, presented himself has a unique resource for highly creative collateral, and landed a creative director position at a small agency after a remarkably short search. Success!)
Thx readers! I just Facebooked my coworker that we could absolutely discuss his great competent North Bay based dental implant surgeons, https://dynamicdentistry.info using a nice post. If you'll be hoping to get a dentist within the whole Ontario location, they definitely would be good.
Certainly, I absolutely will bring up the basic outline to this important text was brilliantly given via Michael at cougarstone lawn care. They are a great lawn care companys. I always admire a solid proposal!
Invaluable Assistance By
http://lhlaw.ca - Thank you for the late-night work George.

Posted in Jobs/Employment Post Date 12/21/2020

---